MacBook Pro 15" Unibody Battery Replacement (2011-2012) (#A1382)
$49.99
ITEM#:

in stock
Suggested Repair Skill Level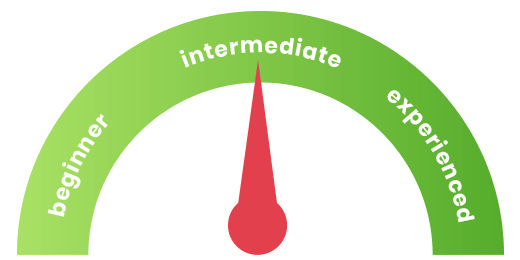 description
This is and aftermarket battery replacement for the MacBook Pro 15" Unibody (Early 2011 to Mid 2012.
We have a wide selection of tools to help with your repair, order a tool kit so you will have everything to finish the repair when your part arrives. If you have any questions regarding our repair parts, we have a live chat/email support that can further assist you. Refer to our FAQ f you need an answer immediately. Apply for a wholesale account for bulk orders.
Compatible With:
Features:
IMPORTANT
As per IATA Dangerous Goods Regulations all batteries must ship via GROUND only. If you are located outside of the continental U.S., you will not be able to purchase or need to choose another shipping option, please remove any batteries from your shopping cart.
Compatible With:
MacBook Pro 15.4" 2.0GHz Core i7 (A1286) - Early 2011 MC721LL/A
MacBook Pro 15.4" 2.2GHz Core i7 (A1286) - Early 2011 MC723LL/A
MacBook Pro 15.4" 2.2GHz Core i7 (A1286) - Late 2011 MD318LL/A, MD318LL/A
MacBook Pro 15.4" 2.3GHz Core i7 (A1286) - Early 2011 MC723LL/A, MC723LL/A
MacBook Pro 15.4" 2.3GHz Core i7 (A1286) - Mid 2012 MD103LL/A, MD103LL/A
MacBook Pro 15.4" 2.4GHz Core i7 (A1286) - Late 2011 MD322LL/A
MacBook Pro 15.4" 2.5GHz Core i7 (A1286) - Late 2011 MD322LL/A
MacBook Pro 15.4" 2.6GHz Core i7 (A1286) - Mid 2012 MD104LL/A
MacBook Pro 15.4" 2.7GHz Core i7 (A1286) - Mid 2012 MD104LL/A, MD104LL/A
Features:
Brand New Battery replacement for the MacBook Pro 15" Unibody (Early 2011 to Mid 2012
Lithium ion
Apple Model # A1382
Design Capacity: 5500 mAh
Watt Hours: 77.5
Voltage: 10.95
This is an aftermarket replacement battery
Same-day shipping when order placed before 5 PM weekdays
Free Pry Tool and adhesive with every order