Samsung Galaxy Tab 7" P1000 Battery Replacement
$14.99
ITEM#:

in stock
Suggested Repair Skill Level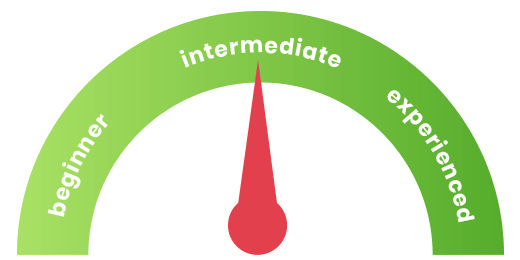 description
Samsung Galaxy Tab 7" P1000 Battery Replacement from Repairs Universe is high quality. This factory spec part will solve battery issues such as not taking a charge and once charged the battery life not as long as it should be. If your battery gets warm you need to replace it. This is a vital part in the functioning of your Galaxy Tab P1000. A battery that is always dying prematurely is extremely frustrating. You can use your tablet to it's full power by replacing the battery with this easy DIY repair.
Samsung Galaxy Tab 7.0 parts are in stock and ready to ship. Repairs Universe replacement parts are made of the highest quality materials and are OEM grade, factory-tested and 100% guaranteed.
At the top right of the page you will find what you require for a successful Samsung Galaxy Tab P1000 repair. Make sure you have the repair tools you need. Each device or manufacturer has different screws and flexes requiring specific tools.
If you think you will do more damage to your Galaxy Tab 7.0 P1000 and you are concerned about doing this repair yourself, we have the solution for you. Let one of our qualified repair technicians do the repair. Read all about it here on the Repair Services Page. Or give us a call at 866-925-2350 to find out the details. Once we repair the Samsung Galaxy Tab 7" P1000 Battery Replacement your tablet will charge properly and have the battery life it did when it was new.
Our friendly US-based customer service team is available to answer any questions you may have. Reach them by clicking the green chat button on the right of the screen. Or you can use the Contact Us page to send us an email. You can also call us toll-free at 866-925-2350 (9 am to 5 pm PST Mon to Fri) . Our FAQs page will answer most of your questions.
Compatible with:
Features:
We understand our customers want their parts as quickly as possible. That's why when you complete your order by 7pm EST (4pm PST), we ship out your new screen replacement the same day.
Wholesale, school, government and bulk discounts are available. Apply now
IMPORTANT
As per IATA Dangerous Goods Regulations all batteries must ship via GROUND only. If you are located outside of the continental U.S., you will not be able to purchase or need to choose another shipping option, please remove any batteries from your shopping cart.
Compatible with:
Samsung Galaxy Tab 7" P1000
Features:
Brand New
Li-Ion 4000 mAh battery
Talk Time: Up to 28 h (2G) / Up to 25 h 30 min (3G)
Factory tested
100% guaranteed
Ships the same days - orders placed before 4 PM PST