Blackberry Curve 8900 LCD Screen Replacement Display Repair Instructions
June 4, 2018 | 0 Comments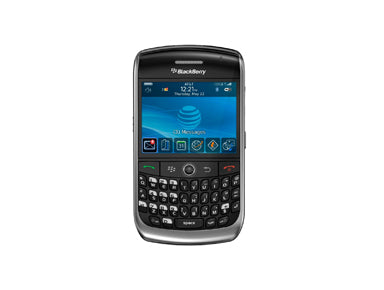 The RepairsUniverse.com team have produced this repair guide video below showing how to install a Blackberry Curve 8900 replacement LCD screen Blackberry smart phone. This video takes you through the steps required to repair your phone and shows how easy it is to install a replacement LCD screen if you have cracked or damaged your LCD screen. All repair tools and Blackberry replacement parts shown in this video are available here on our web site.
This guide will help you to install the following Blackberry Curve 8900 replacement parts:
Blackberry Curve 8900 LCD Display Screen - Version 002
Tools Required:
Blackberry Curve 8900 LCD Scren Replacement Guide:
Blackberry Curve 8900 LCD Screen Replacement Summary:
Using this summary in correlation with the video will insure proper instructions are given and a safe repair is made.
First remove the sim card, the battery and back cover from the phone. Using the safe pry tool, run along the gap between the phone and the small back cover.
Remove the six screws using the T6 Torx screw driver. Once the screw has been removed, you can now remove the back layer from the phone. Flip the phone over and remove the top piece.
Release the 4 clips, 2 on each side. Unhook the 4 clips using the safe pry tool. Once all 4 hooks have been released, you should be able to release the front cover from the phone.
Release the pop connect ribbon from the motherboard using the safe pry tool, move the pop cable to the side. Using the safe pry tool pop up the antenna cable and move this to the side.
Once the cable has been released you can gently lift the motherboard, be careful as it is connected to the free ribbon cables. Now remove the pop connector on the ribbon cable to the left as this is the cable for the LCD screen, do this using the safe pry tool.
Once the ribbon has been removed, turn the phone over and using the safe pry tool gently lift up the LCD screen.
Notice:
Repairs Universe's guides are for informational purposes only. Please click here for details.
Learn about restrictions on reproduction and re-use of Repairs Universe's repair/take-apart/installation guides, and about creating hyperlinks to our guides.
leave a comment
Your email address will not be published. Required fields are marked *