LG Rumor 2 LX260 Take Apart Repair Guide
June 4, 2018 | 0 Comments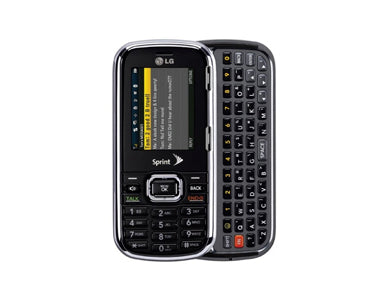 This guide shows how to disassemble the LG Rumor 2 LX260 cell phone quickly and safely. This guide is designed by the RepairsUniverse team.
This guide will help you to install the following LG Rumor 2 LX260 replacement parts:
LG Rumor 2 LX260 LCD Screen Replacement
Required Tools:
Small Phillips Screwdriver
Small Flathead Screwdriver
Safe Pry Opening Tool
LG Rumor 2 LX260 Take Apart Repair Guide
Steps:
First, remove the battery that is attached to the back cover by simply pushing the tab back.
Remove the six (6) small Phillips screws as shown in Figure 1.
Next is remove the covers for the Headphone, Micro SD and Charging connectors but be careful as they are still connected. Just pull them only as far as they will come out. You can now remove the back housing.
Remove the Camera and Volume buttons cover. Be careful as the actual buttons are attached to the motherboard.
Next is remove the 2 phillips screws. Then removed the clips stated on the illustration to free the motherboard.
Start lifting up the motherboard to reveal the LCD/Numeric Cable. Remove the cable using safe pry tool. The motherboard is now fully separated.
Simply replace the damaged parts with the new ones and reverse the order to put your phone back together again.
Notice:
Repairs Universe's guides are for informational purposes only. Please click here for details.
Learn about restrictions on reproduction and re-use of Repairs Universe's repair/take-apart/installation guides, and about creating hyperlinks to our guides.
leave a comment
Your email address will not be published. Required fields are marked *