LG Vortex VS660 Take Apart Repair Guide
June 4, 2018 | 0 Comments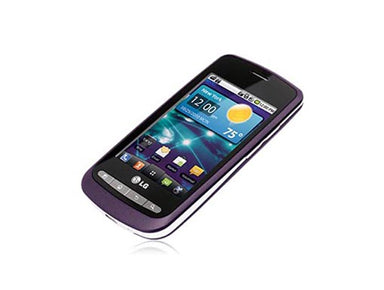 View the downloadable version of our how to fix a LG Vortex screen guide.
This is the LG Vortex VS660 take apart repair guide. Following this guide will help you take apart the LG Vortex VS660 fairly easily in a step by step manner giving you a chance to replace faulty parts. Once you have replaced the parts you want, the guide can be used in reverse to put everything back together again.
This guide will help you to install the following LG Vortex VS660 parts:
Tools Required:
LG Vortex VS660 Take Apart Repair Guide:
To begin, make sure that the device is off and remove the back battery cover. Remove the battery, the memory card, and the sim card.
Now, we have to remove six (6) screws using a small Phillips Screwdriver, as shown in Figure 1.
With the screws released, turn the phone over and use a safe open pry tool between the screen assembly and back housing.
Use a safe open pry tool to release the clips and remove the back housing as shown in Figure 2.
Now remove the two (2) small Phillips screws that need to be removed using a small Phillips screwdriver as shown in red in Figure 3.
You can now release the small metal clip.
Use a safe open pry tool to release pop connectors and cables on the motherboard located in yellow in Figure 3.
Carefully lift the power button flex and volume button flex cable away from the housing. These will be held in place with adhesive. Located in orange in Figure 3.
Release the vibrator motor wire from the motherboard.
Use a safe open pry tool to lift the black housing holding the vibrate motor and loud speaker. Swing this to the right to gain access to one more flex cable pop connector located in green which will need to be release.
You can now ease off the motherboard carefully, being sure not to rip any cables.
Use a safe open pry tool to remove the LCD. Insert the safe open pry tool between the edges and carefully lift up the LCD.
The touch screen will still be attached to the front housing. You will need to heat the front of the screen using a hair dryer or heat gun on medium heat. Use quick movements around the edges of the touch screen to warm the adhesive.
Once the adhesive has been warmed, use a safe open pry tool to lift the touch screen from the front housing.
Now you will be able to replace any parts on your LG Vortex VS660. Simply replace the damaged parts with the new ones and reverse these instructions to put your phone back together.
Applying Adhesive to the Touch Screen Digitizer:
Notice:
Repairs Universe's guides are for informational purposes only. Please click here for details.
Learn about restrictions on reproduction and re-use of Repairs Universe's repair/take-apart/installation guides, and about creating hyperlinks to our guides.
leave a comment
Your email address will not be published. Required fields are marked *