Motorola Photon 4G Repair Guide
June 4, 2018 | 0 Comments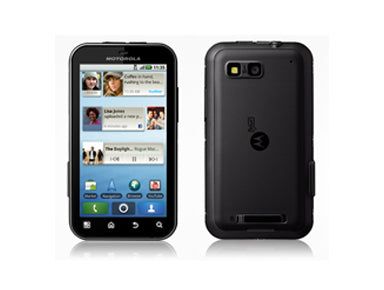 The RepairsUniverse team now offers this written repair guide to assist you in taking apart your Motorola Photon as well as replacing damaged or broken parts on your phone. Follow each step as listed to be able to safely install new parts on your phone, such as a touch screen digitizer or other parts. Please read the entire guide from start to finish before beginning repair on your phone.
This guide will help you install the following Motorola Photon replacement part (s):
Tools Required:
Motorola Photon take apart/repair guide:
Remove back battery cover with your fingers and remove battery. If there is a memory card, remove and set aside as well.
Using a the T5 screwdriver, remove all screws at the edge of the phone - there are ten total, with two hidden beneath rubber screw covers. You will need to use your nippers to remove these to access the screws.
Then you will need to use your pry tool to lift the clamp at each edge of the phone as shown in figure 1.
Figure 1
You will now be able to use your fingers and pry tool as necessary to remove the motherboard. Use your open pry tool and your fingers as necessary and be careful as there are ribbon cables beneath the motherboard that you don�t want to rip or otherwise damage.�
Use your hot air gun or hair dryer to heat up the phone and loosen the glue that holds the LCD screen and the touch screen digitizer in tact, and you can begin to use your pry tool along the seam to separate the two pieces. Figure 2 shows a demonstration of this.
Figure 2
As the two pieces separate, the ribbon flex cable will stay connected to the front touch screen. Gently work this ribbon through the opening on the LCD screen trying not to damage the cable.
If you are replacing the screen, gently lift tape at the bottom and work the pry tool around it carefully to remove the LCD screen completely, as shown in figure 3.
Figure 3
Applying Adhesive to the Touch Screen Digitizer:
Now you will be able to replace any parts on your Motorola Photon. Simply replace the damaged parts with the new ones and reverse the order to put your phone back together again.
Notice:
Repairs Universe's guides are for informational purposes only. Please click here for details.
Learn about restrictions on reproduction and re-use of Repairs Universe's repair/take-apart/installation guides, and about creating hyperlinks to our guides.
leave a comment
Your email address will not be published. Required fields are marked *