Nokia C6-01 Take Apart Repair Guide
June 4, 2018 | 0 Comments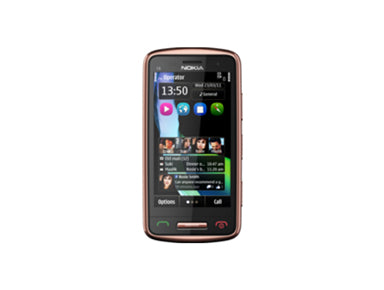 This take apart repair guide has been put together by the Repairs Universe team and will take you through the steps to dissemble your Nokia C6-01 phone safely so you can install replacement parts.
This guide will help you to install the following Nokia C6-01 part(s):
Nokia C6-01 Touch Screen Digitizer Replacement
Tools Required:
  Nokia C6-01 Take apart guide:
First thing to do is take off the back battery cover and remove the battery.
Remove the top cover using a safe open pry tool and prying the edges of the top back cover. This will have 3 clips that will need to be released. Once the clips are released, press the cover gently upwards and it will slide, allowing you to remove this piece of the housing.  
Now, remove the four (4) Torx T6 screws in its corners, as shown in Figure 1.
The screen assembly is held in place to the housing with four (4) little clips. Carefully release these clips as shown in Figure 1 with your safe open pry tool. With these released, the housing can be partially removed. Be extremely careful, as there will still be two attached flex cables.
Figure 1
 Release the two (2) pop connectors and separate the screen assemblies as shown in Figure 2.
Figure 2
If replacing the touch screen, locate the keypad flex on the touch screen housing. Notice the three (3) clips holding the keypad in place, as shown in Figure 3. Use a safe open pry tool to gently release these clips and remove the keypad.
The touch screen will now need to be heated using a hair dryer or heat gun on medium heat. Use quick movements around the outside edges of the screen for 45-60 seconds. From there, use a safe open pyre tool to gently remove the old touch screen from the front housing.
Figure 3
To remove the LCD screen - Gently disconnect the pop connector shown in Figure 4. With this disconnected you can carefully remove the LCD screen from the housing use a safe open pry tool. Work your pry tool slowly around the outside edges of the screen and carefully remove the LCD screen.
Figure 4
Applying Adhesive to the Touch Screen Digitizer:
Notice:
Repairs Universe's guides are for informational purposes only. Please click here for details.
Learn about restrictions on reproduction and re-use of Repairs Universe's repair/take-apart/installation guides, and about creating hyperlinks to our guides.
leave a comment
Your email address will not be published. Required fields are marked *