PSP LCD Screen Display Replacement Fitting Instructions
June 4, 2018 | 0 Comments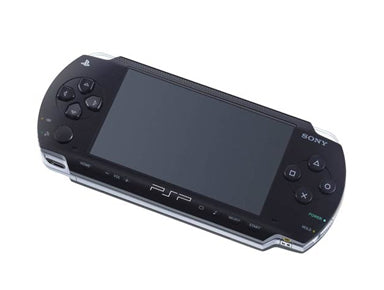 This Repair Guide is designed to help you replace the LCD screen & repair your PSP console. Replacing the LCD screen should be an easy install with the instructions below.
This guide will help you to install the following Sony PSP part(s):
Tools Required:
PSP LCD screen repair guide:
We recommend watching the below video from start to finish before starting the repair, and then pausing / rewinding and reviewing when needed.
Reverse the instructions above to reassemble your PSP.
Sony PSP LCD Replacement Summary:
Using this summary in correlation with the video will insure proper instructions are given and a safe repair is made.
First remove the battery for the unit. Remove all the screws from the bottom and some in the inside. With the small Philips screw driver.
Once removed the screws from the back. Slowly pull out the front of the PSP. Remove the bottom, just pull it down and lift this up to reveal a small clip holding the ribbon in. use a small screw driver and remove the ribbon.
Remove the 4 metal clips in the screen. You can use kitchen knife in removing this. After that, gently lift the screen up and move it forward.
Lift up the two clips before the ribbon can be removed. To re assemble the PSP do the reverse steps. You can now change your PSP screen.
Notice:
Repairs Universe's guides are for informational purposes only. Please click here for details.
Learn about restrictions on reproduction and re-use of Repairs Universe's repair/take-apart/installation guides, and about creating hyperlinks to our guides.
leave a comment
Your email address will not be published. Required fields are marked *