Nexus S Take Apart Repair Guide
June 4, 2018 | 0 Comments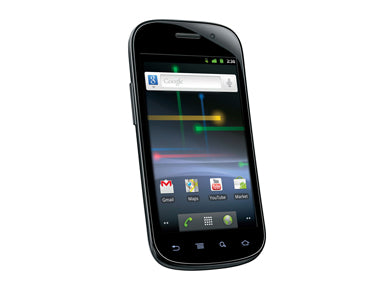 View the downloadable version of our how to fix your Samsung Nexus S screen guide.
Repair your damaged screen or other internal part on your Samsung Google Nexus S using this detailed repair guide from RepairsUniverse. This guide will walk you through all disassembly steps required to safely and quickly repair your Samsung smartphone.
This guide will help you to install the following Sasmsung Google Nexus S replacement parts:
Tools Required:
Samsung Goggle Nexus S disassembly guide:
The first step will be to remove the back battery cover and the battery.
Using a small Phillips screwdriver, remove the six (6) screws holding the back housing in place, as shown in Figure 1.
Figure 1
Using a safe open pry tool, pry the back housing away from the rest of the device. It will be clipped into place, so carefully work your way around all edges with your pry tool.
Remove the three (3) small Phillips screws holding the motherboard in place. There will also be two (2) flex cables that will need to be released. These are simple pop connectors that only need to be lifted with a safe open pry tool to release.
Figure 2
The motherboard can now be safely removed.
We are now left with the screen assembly and front case. Using a heat gun or hair dryer, heat the outside edges of the outer screen for 45-60 seconds. Use quick movements and do not stay in one area for too long.
Now, using a safe open pry tool, pry the screen assembly away from the front cover and bezel. Reheat if necessary.
Your screen assembly can now be replaced.
Simply replace the damaged parts with the new ones and reverse the order to put your phone back together again.
Notice:
Repairs Universe's guides are for informational purposes only. Please click here for details.
Learn about restrictions on reproduction and re-use of Repairs Universe's repair/take-apart/installation guides, and about creating hyperlinks to our guides.
leave a comment
Your email address will not be published. Required fields are marked *