Microsoft Zune 30GB Repair Guide
June 4, 2018 | 0 Comments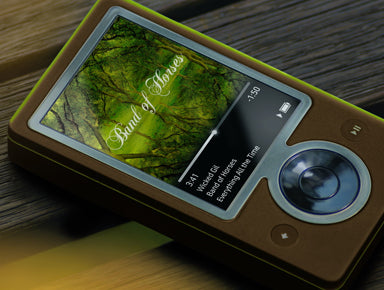 Replacing a Zune LCD Screen
The video we have created below shows how to take apart your Microsoft Zune and replace the LCD Screen. These instructions show the steps to dismantle your 30GB Zune and safely replace a cracked, damaged or broken LCD screen. This replacement part can be found here.
We have also produced a written Zune LCD Screen Replacement Guide which you can download.
Zune Battery Replacement
The video below shows how to dismantle and take apart the Microsoft Zune so you can quickly and easily replace the battery. If your battery isn't lasting as long as it used to or has stopped working altogether a replacement will solve your problem. You can find our high capacity battery for the 30GB Zune here.
If you are having problems view the video above it can also be viewed here
Replacing the Motherboard on your Zune
If the motherboard on your Microsoft Zune 30GB has become faulty or damaged, this video repair guide will walk you through all the steps required to quickly and safely replace a damaged mainboard. The guide has been created by the RepairsUniverse Team and will allow a quick and safe motherboard exchange to be made.
This repair guide will assist in replacing the following part(s):
Tools Required:
Microsoft Zune 30GB motherboard replacement guide:
Changing out a Zune Hard Drive
Is the hard drive on your Microsoft Zune 30GB not functioning correctly? Is it constantly skipping or freezing? This video repair guide from RepairsUniverse will show all the steps required to safely and securely replace a faulty or damaged hard drive on your Zune 30GB. We show each step in a detailed manner to assist in your repair so you can get your new hard drive working without any issues.
This repair guide will assist in replacing the following part(s):
Tools Required:
Zune Guide how to Install / Upgrade hard drive disk
Notice:
Repairs Universe's guides are for informational purposes only. Please click here for details.
Learn about restrictions on reproduction and re-use of Repairs Universe's repair/take-apart/installation guides, and about creating hyperlinks to our guides.
leave a comment
Your email address will not be published. Required fields are marked *