LG G3 Vibrator Motor Replacement
$3.99
ITEM#:

in stock
Suggested Repair Skill Level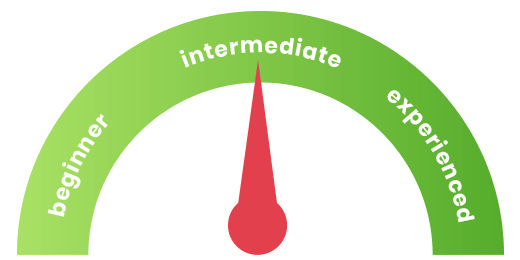 description
This factory spec LG G3 Vibrator Motor Replacement will replace the linear oscillating vibrator that creates the pulsating motion when your LG G3 is set to silent alerts. If your phone no longer vibrates when the ringer is set to silent, it is likely that the vibrator assembly is worn out or damaged. In less than an hour you can have this DIY repair done and your G3 repaired.
You will need some additional tools to do this repair correctly. So we have made it easier for you to add them to your order, which you can do by selecting them in the Add to Cart box at the top right of this page.
Our FAQ page is great for providing the info you need. If you have any questions or concerns during the checkout or repair process, we also have a team of skilled technicians who are here to help! Monday to Friday you can reach us from 9am to 5pm PST. Feel free to contact a technician through the "LiveChat" on the top right corner of every page or via email on the Contact Us form.
Do not worry about doing the repair on your LG G3 yourself because you are concerned you will damage it further. We have the solution for you - our qualified repair technicians can do the repair. Give us a call to find out the details at 866-925-2350 or read all about it here on the Repair Services Page. Once we complete the repair of your LG G3 Vibrator Motor Replacement your phone will work as well as it did when it was new out of the box.
Compatible With:
Features:
Support:
Shipping:
Wholesale:
LG G3 Teardown Video Guide
Compatible With:
LG G3 D850 (AT&T)
LG G3 D851 (T-Mobile)
LG G3 LS990 (Sprint)
LG G3 VS985 (Verizon)
Features:
Brand new, non-refurbished LG G3 Vibrator Motor Replacement
100% guaranteed, OEM-compliant
Factory tested
Free pry tool included
Support:
For questions about this product, please feel free to contact us by phone at 866.925.2350 between 9:00 am-5:00 pm (PST), Monday through Friday
Or use the LIVE CHAT button found on the upper right hand side of every page. LIVE CHAT is available Monday through Friday between the hours of 5:00 am-10 pm (PST)
Reach us directly through our Contact page.
Please visit our FAQs page for answers to commonly asked questions.
Shipping:
All orders including the LG G3 Vibrator Motor Replacement ship the same business day if placed by 3 pm PST, Monday-Friday.
Wholesale:
For Volume discounts and wholesale orders, please apply for an account now.