Motorola Moto X Earpiece Speaker Replacement
$2.99
ITEM#:

in stock
Suggested Repair Skill Level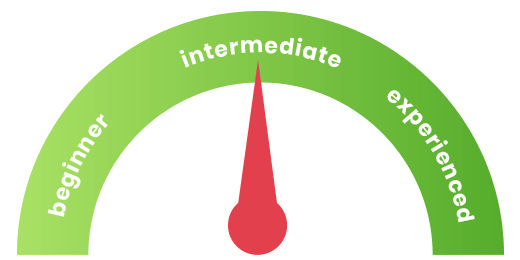 description
This Motorola Moto X Earpiece Speaker Replacement will restore your phones sound to the rich, clear quality it had when it was new. The ear speaker on your Moto X can become damaged especially from contact with water. The damaged spearker will have a crackling sound, very low volume, or no sound at all. Repairs Universe sells OEM compliant replacement ear speakers. Purchase yours today and your Moto X will sound just like it did when it was new.
If you are worried about doing the repair on your Moto X yourself we have the solution for you - our qualified repair technicians can do the repair. Give us a call to find out the details at 866-925-2350 or read all about it here on the Repair Services Page. Once we complete the repair of your Moto X Earpiece Speaker your phone will be as good as new.
Compatible with:
Features:
Support
Shipping
Wholesale
Motorola Moto X Teardown Repair Guide
Compatible with:
Motorola Moto X XT1058 (AT&T)
Motorola Moto X XT1053 (T-Mobile)
Motorola Moto X XT1056 (Sprint)
Motorola Moto X XT1060 (Verizon)
Motorola Moto X XT1052 (Europe)
Motorola Moto X XT1055 (U.S. Cellular)
Features:
Brand new Motorola Moto X Ear Speaker Replacement
Perfect fit.
Factory tested
30 Day warranty
Free pry tool included
Support
Repairs Universe offers tech support via email and live chat on the website. Click on the contact us link at the top right of any page to email us your request. You will be able to repair your screen saving money and time.
Our customer service is here for your from 9am to 5:30 pm Pacific Time.
9 to 5:30 PST we are 100% American service and support.
Repairs Universe also supports your DYI repair with a full tear down slide share guide that give step by step instructions on taking your device apart to fix the malfunctioning Moto X Earpiece Speaker. See below for this tear down guide.
Shipping
Order before 4pm Pacific time and your Earpiece Speaker for Motorola Moto X will be shipped the same day Monday to Friday.
We offer First Class, Priority, Express and FedEx shipping.
Wholesale
We are happy to accommodate wholesale accounts for volume purchases.
Please click on the Wholesale link at the bottom of this page to apply for wholesale pricing.
Repairs Universe supplies everything a repair service requires to take care of their customers devices.