Samsung Galaxy S6 Edge Battery Replacement
$14.99
ITEM#:

in stock
Suggested Repair Skill Level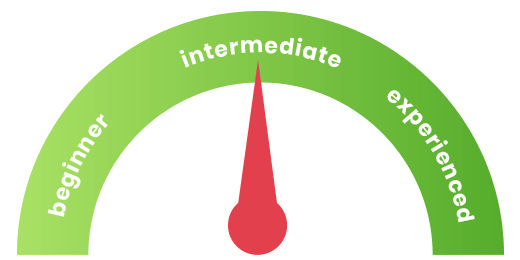 description
If you have issues with the original battery in your S6 Edge not having a battery life as long as it should be, the Samsung Galaxy S6 Edge Battery Replacement will solve this issue. Your Galaxy S6 Edge battery capacity gets depleted and you will not have the same power life you had when your phone was new due to the constant charging and re-charging you have to do daily. To get you back the full 18 hours of talk time you have come to depend on purchase the Li-Ion 2550 mAh Galaxy S6 Edge Battery Replacement. If your S6 Edge battery is not charging properly or if your battery gets warm during charging or during use this replacement battery is the part you need to solve the problem. Any malfunction of the battery is dangerous to the components of your phone. This Samsung Galaxy S6 Edge Battery Replacement is a very affordable solution to all these issues and an easy DIY repair.
A free open pry tool is included when you order the Samsung Galaxy S6 Edge Battery Replacement.
If you do not wish to repair your Galaxy S6 Edge yourself, we offer an affordable repair service. Contact us or visit our Repair page for more info. Qualified, professional technicians are standing by to diagnose and replace the Galaxy S6 Edge Battery for you.
Compatible With:
Features:
Wholesale:
Support:
Shipping:
IMPORTANT
As per IATA Dangerous Goods Regulations all batteries must ship via GROUND only. If you are located outside of the continental U.S., you will not be able to purchase or need to choose another shipping option, please remove any batteries from your shopping cart.
Compatible With:
Samsung Galaxy S6 Edge
Samsung SM-G925P (Sprint)
Samsung SM-G925A (AT&T)
Samsung SM-G925V (Verizon)
Samsung SM-G925T (T-Mobile)
Samsung SM-G925R4 (US Cellular)
Features:
Used Samsung Galaxy S6 Edge Battery Replacement
Li-Ion 2600 mAh battery
Talk Time: 18.00 hours
Music Play Back: 50.00 hours
Video Play Back: 13.00 hours
Built In Wireless Charging: Qi, Powermat
Free Pry Tool
Wholesale:
We welcome wholesale, school, and corporate orders. Please apply for a wholesale account now.
Support:
For help determining what replacement part you need or if you have a question about our Samsung Galaxy S6 Edge Battery, call our customer service reps toll-free at 866-925-2350 or click the live chat button on the top right corner of every page.
Shipping:
We will ship it out that same day if you place your order by 4pm Mon - Fri (PST) .