iPhone 3G LCD Screen Replacement Repair Instructions
June 4, 2018 | 0 Comments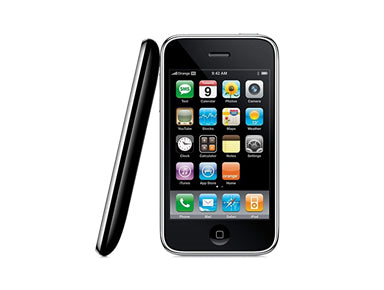 Here you find iPhone 3G LCD Screen replacement repair take apart instructions which have been put together by the RepairsUniverse.com team. Here we guide you through the required steps needed to repair your iPhone and show how to install a replacement LCD screen if you have cracked or damaged your lens. Click here for more information about cracked iPhone 3G screens.
This guide will help you to install the following iPhone 3G replacement parts:
Tools Required:
iPhone 3G LCD Screen Replacement Repair Video:
To reassemble your iPhone 3G, simply reverse these instructions.
iPhone 3G LCD Replacement Summary:
Using this summary in correlation with the video will insure proper instructions are given and a safe repair is made.
Remove the sim card. From the bottom of the phone remove the 2 screw. Use a safe pry tool and run it along the bottom of the phone between the bezel and the glass to pop the screen out.
Slowly lift the glass as it is still connected to 3 ribbon cables that have been labeled as 1, 2, and 3. Cable 1 and 2 are pop connectors, release it using a safe pry tool. Cable #3 is a jaw connector; release it by lifting up the white tab using a safe pry tool.
Slowly remove the digitizer glass from the rest of the phone. Use a small Phillips screwdriver and remove 6 screws located on the sides of the phone.
Then carefully pry the LCD screens? metal frame from the digitizer using a flat headed screwdriver. Then use a safe pry tool to pry off the metal frame from the LCD screen.
Notice:
Repairs Universe's guides are for informational purposes only. Please click here for details.
Learn about restrictions on reproduction and re-use of Repairs Universe's repair/take-apart/installation guides, and about creating hyperlinks to our guides.
leave a comment
Your email address will not be published. Required fields are marked *